Objectives
As Visakhapatnam is one among the developing cities in the country , we've  choosen  Visakhapatnam  as our study area.  Our main objectives in this project are:
To identify the change in  built-ups  in our study area using an IBI index.
To compare change in urban area with increasing population.
To correlate the rate of urbanization with road length.
To analyse the sustainblity of the city and to identify the sustainable and non-sustainable areas.
Data Selection
In this project, we have used Open satellite dataset. Scene  under path 141 and row 48 of LANDSAT  imagery  provided by NASA. The above image shows our area of interest.
Data Analysis
This  map shows   growth of urban built-up from 1993 to 2018. Area covered by built-up during  1993 was 119.68sqkm. whereas, now it has inclined to 367.41sqkm. About  68% change has occurred in builtup in the duration from 1993 to 2018.
This map gives an idea about variation in the development of urban land  from 1993 to 2018. Areas such as Madhuravada , Kommadi, yendada , Anandapuram, Bheemunipatnam, Arilova, Rushikonda etc  have highly grownup in this period . Some areas like Visakhapatnam port, NAD , Gopalapatnam, Peddamusirivada etc., have moderately grown built-ups. As well areas such as Dwarakanagar, MVP colony, Akkayapalem, Jagadamba etc., have remained as before with less changes but with more urban landuse indicating that these areas  are sustainable since 90's.
As per recorded census, population of visakhapatnam  is 752,037 during 1991, 1,345,938 during 2001 and 1,728,128 during 2011. Estimated population in 2018 is nearly 2,090,000.
The above graph indicates how urban area has increased relative to increasing population from 1993 to 2018.
The above map shows  the road lengh relative to the urban area in Visakhapatnam. Total roadlength is 3606.65m. Longer the roads higher is the connectivity with other areas. Areas such as Dwarakanagar, maddelapalem, Gurudwar have denser, long roads.
This map indicates the traffic hotspots in the regions like Dwarakanagar, maddelapalem, Gurudwar etc., those having more connectivity.  Road between maddelapalem to RTC complex have moderate traffic  issues compared to other roads around the city.  Neat Roads having less traffic hotspots indicate its sustainability.
Several other parameters like energy consumption, disasters, industrial growth, citizens lifestyle , other basic infrastructures etc., are used for assessment of sustainability of a city.
conclusion
This study shows how urban area in Visakhapatnam has widened its urban areas during certain period.  This kind of project may be useful for town planners, municipal officers and other departments for decision making  while planning the unsustainable and current sustainable areas  in the city in such a way that it should be able sustain its further urbanisation.
Mallika Patnaik
Visakhapatnam is a city with all basic infrastructure,it is an industrial hub and has seen tremendous growth, a large population of migrant workers from other parts of India. Thus,I along with my team in collaboration with KAIINOS have taken up this task to analyze if the city is ready to sustain the further urban population,by using an open data sources from NASA.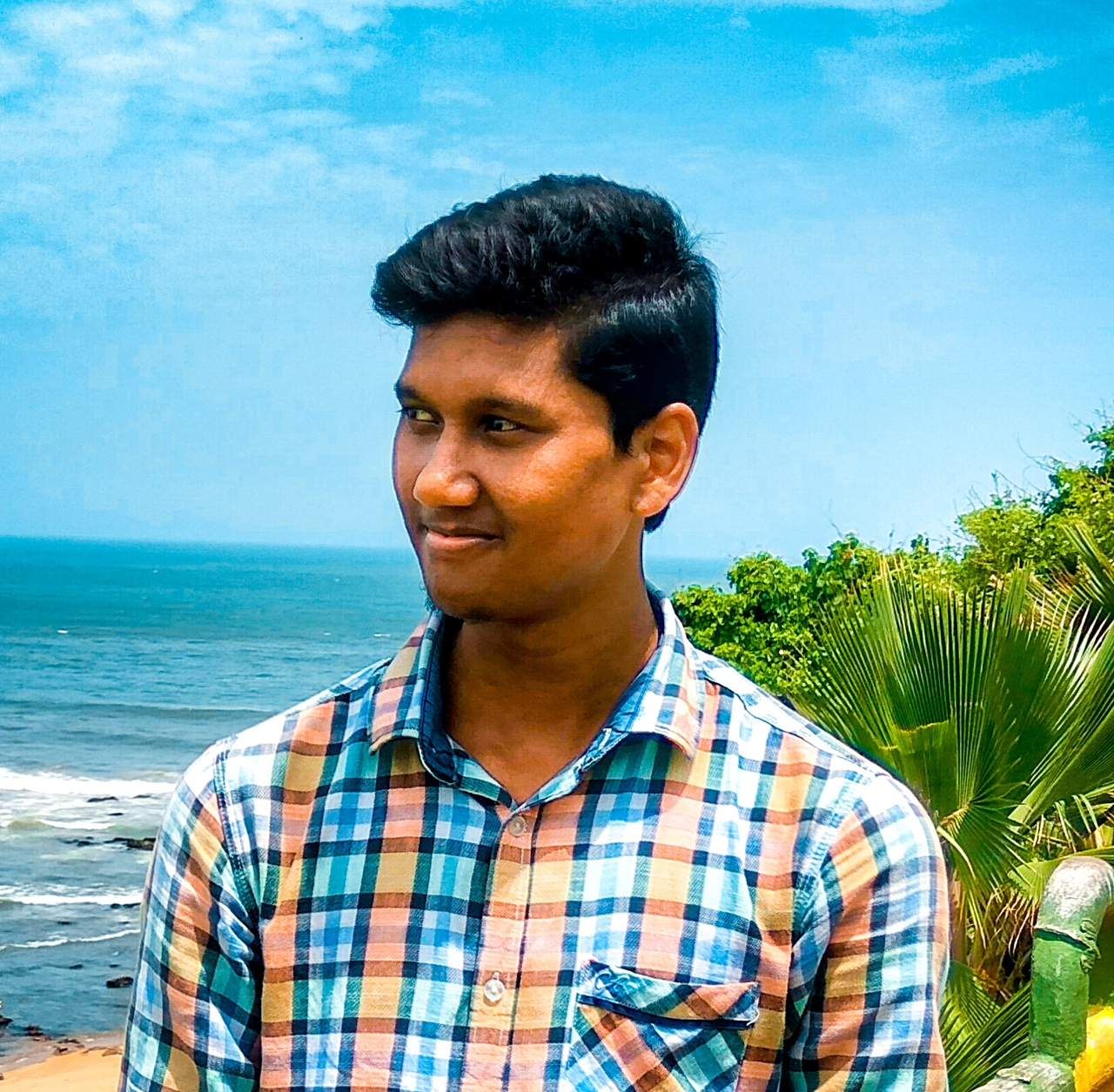 Praveen
Urbanization is rampant in many developing countries like India.Smart city frameworks integrate information and communication technology creating several opportunities for all sectors of public there by resulting in increasing population and use of resources.So there is requirement to assess the sustainability and conditions that exist.With the support of KAIINOS we have taken Vizag as study area to analyze sustainability of the city.
Rama Sidhardha Yeleti
As per the recent census ,nearly 60 percent of the population of the country is expected to live in cities by 2025. How all those people live and what their lives are like will depend on the policy decisions made today and in the coming years. So I have chosen this smart city project and as a resident of Visakhapatnam I have chosen the same as my study area. But as a student with very little exposure KAIINOS helped me to analyse if the city is ready to sustain further urban population.
Naveen Chintada
It is essential to ensure future viability of cities which prompted me to choose smart city context .Here we learned how the build up area,population growth  can be spatially correlated to quantitatively measure quality life from KAIINOS .We used open source (QGIS ) and open spatial datasets for the analysis.