Our solutions enrich location intelligence and help in taking data driven decisions
We design and develop process models and solutions in the domains of spatial intelligence and climate. Our models have been used by more than 35,000 users in 22 different states across India. Since our inception, we have helped organizations map and analyze over 3 lakh square kilometers of land, water bodies, forests and other assets.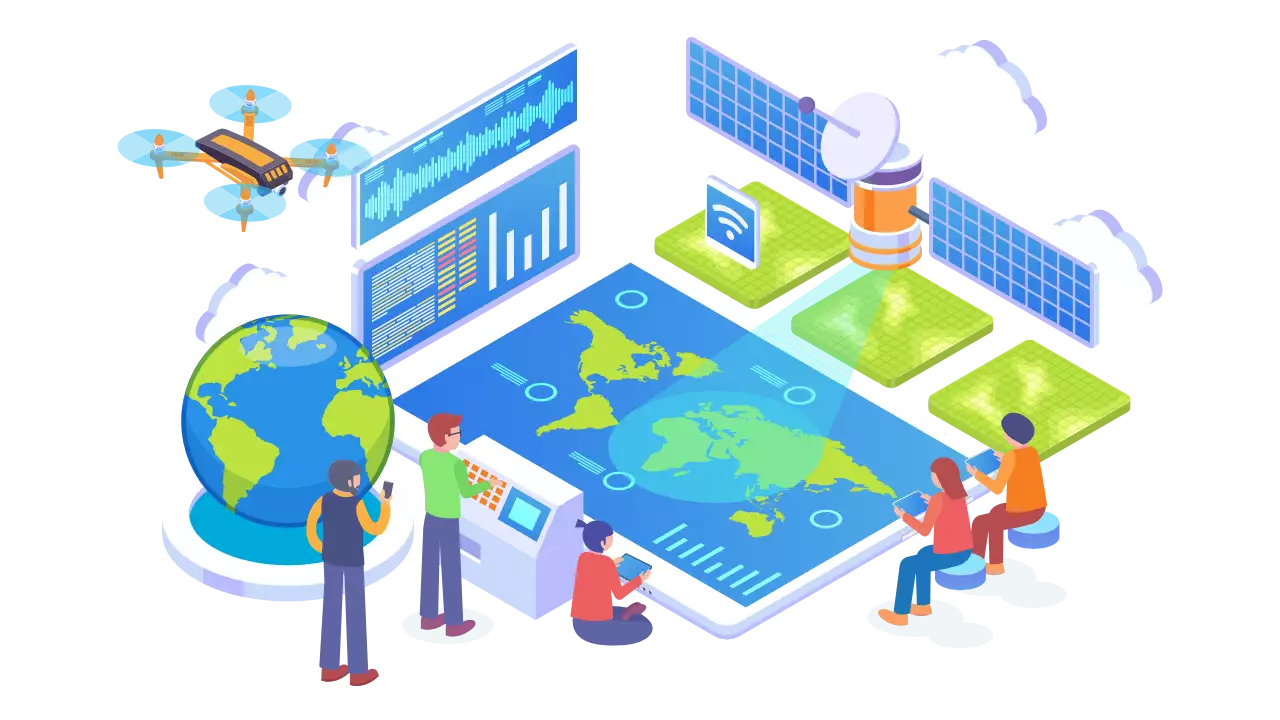 Our spatially intelligent solutions help users to fetch geospatial information to gain actionable insights. Our solutions are rarely spatially explicit. They are generally integrated to existing processes and are developed using open standards to make them economically viable. These customized processes translate to quantifiable & tangible savings in time and costs.The analytics that we build into the solutions help organizations in improving the efficiency.
Our climate stack enables in conservation of soil, water, and forest ecosystems. The solutions built using this stack are helping users in wildlife protection, carrying out climate-resilient agriculture and managing assets in forests like plantations,checkdams etc. This is done using collaborative approach by engaging stakeholders across diverse sectors to create comprehensive solutions. Sole aim of this stack is to quantify conservation efforts and maximize the impact.