Dashboards
Spatial datasets streamed from Kriti enable users to visualize information. Our dashboards are capable of consuming data from any OGC compliant webservice and publish it as a meaningful infographic.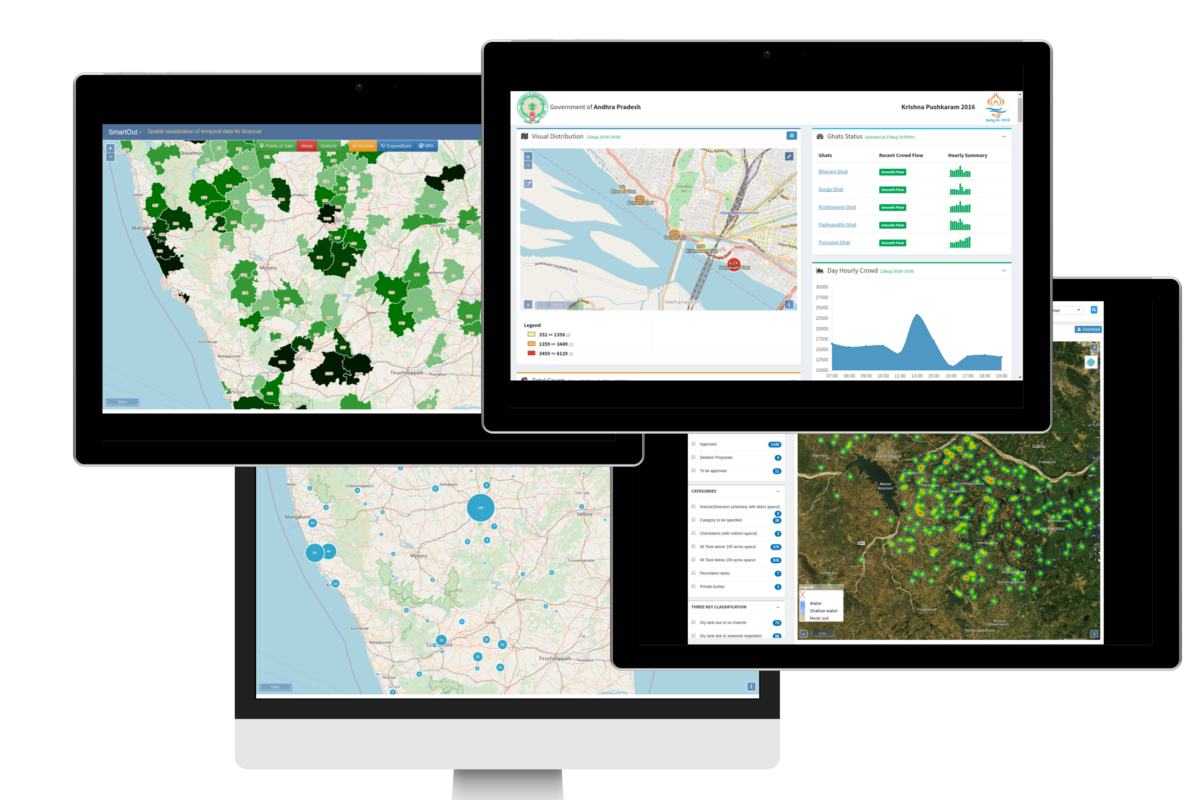 Data Management
Kriti supports data from sources like shape files, spreadsheets or even geotagged photos. Rasters from satellites can also be published on Kriti as a WMS.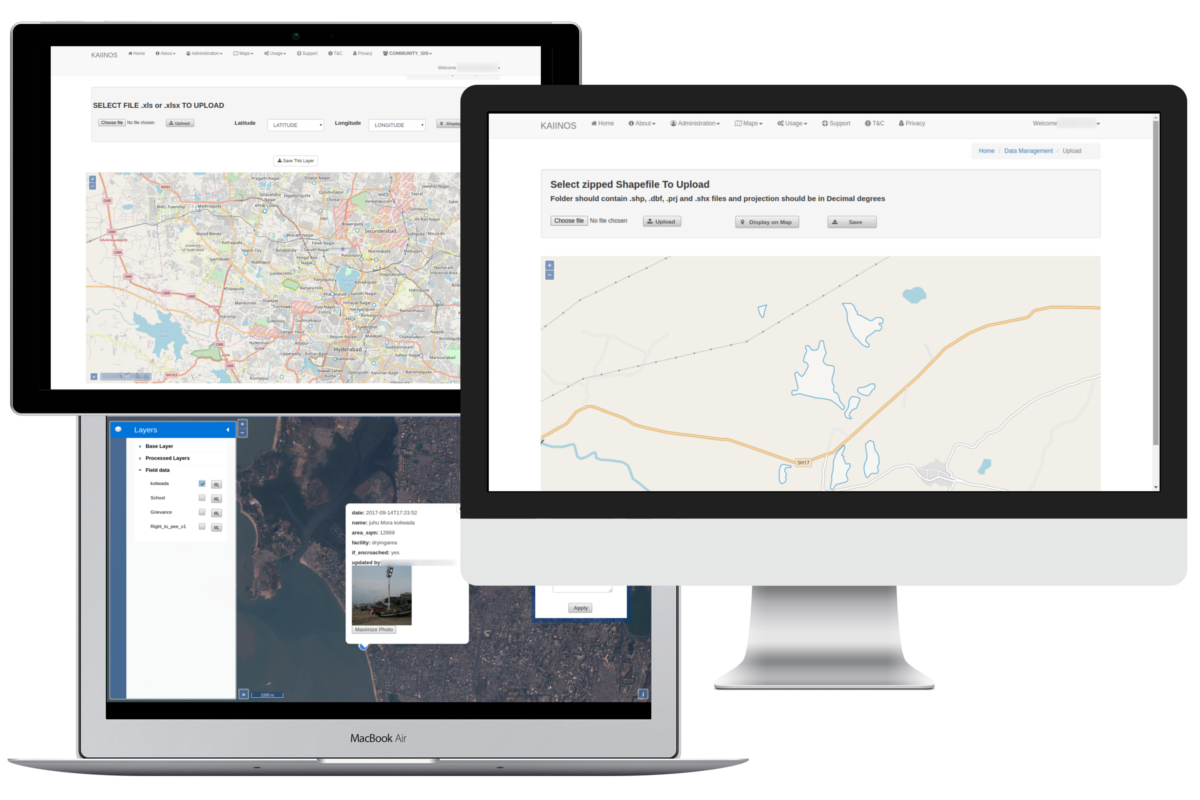 Access Management
Kriti makes creating role based access to spatial data very easy. Roles can be defined based on location, data schema or even time stamp. Spatial data becomes obsolete very soon so setting expiry to data is very important. Kriti enables setting expiry for data gathering and editing.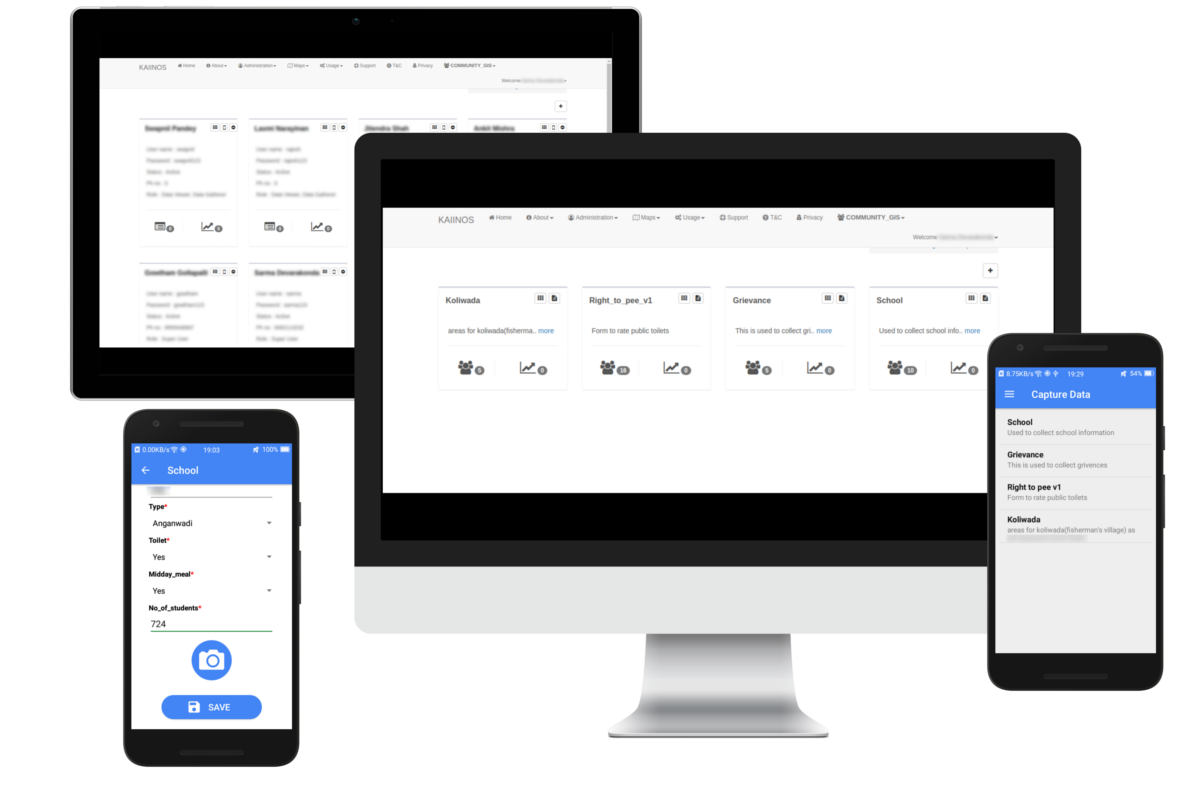 Data Gathering
Kriti connects to forms in DB and enables data gathering as per the pre defined schema. Editing spatial data on the field using Kriti is very easy. Updating spatial data with attributes in both off-line and on-line modes is possible with this. Even capturing data tracks is easy with this.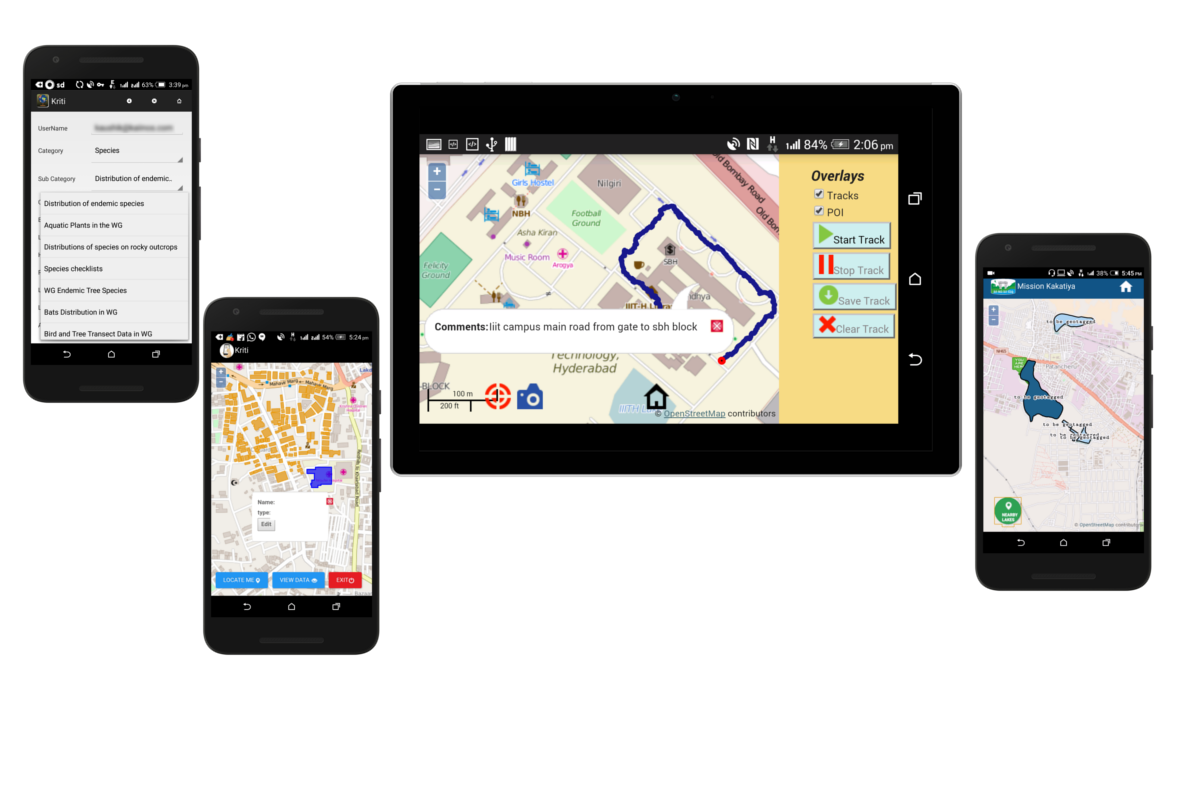 Kriti Demo
Kriti consists of a mobile application and a WebGIS application that can be customized accordingly to the client. To know how kriti works please watch the below video.
Our trusted partners and clients
derived images in this web page are under CC 3.0 attribution and logos of our clients and partners may be subject to copyright.